Sometimes wood-fired cooking needs to move, so we build mobile pizza ovens. With our signature firebrick Texas Oven™ you can take great flavor and cooking efficiency wherever you go.
We designed this ranch-style unit to maximize oven capacity on a small, maneuverable footprint. Over the years, we have designed and built a number of mobile units. Our favorite approach is to put the biggest possible oven on the smallest possible footprint. Our current models are single-axle trailers only about 6′ square with wood and tool storage under the oven. The oven itself is a full 50″ internal diameter with steel clad front for extra structural support and to protect the oven face.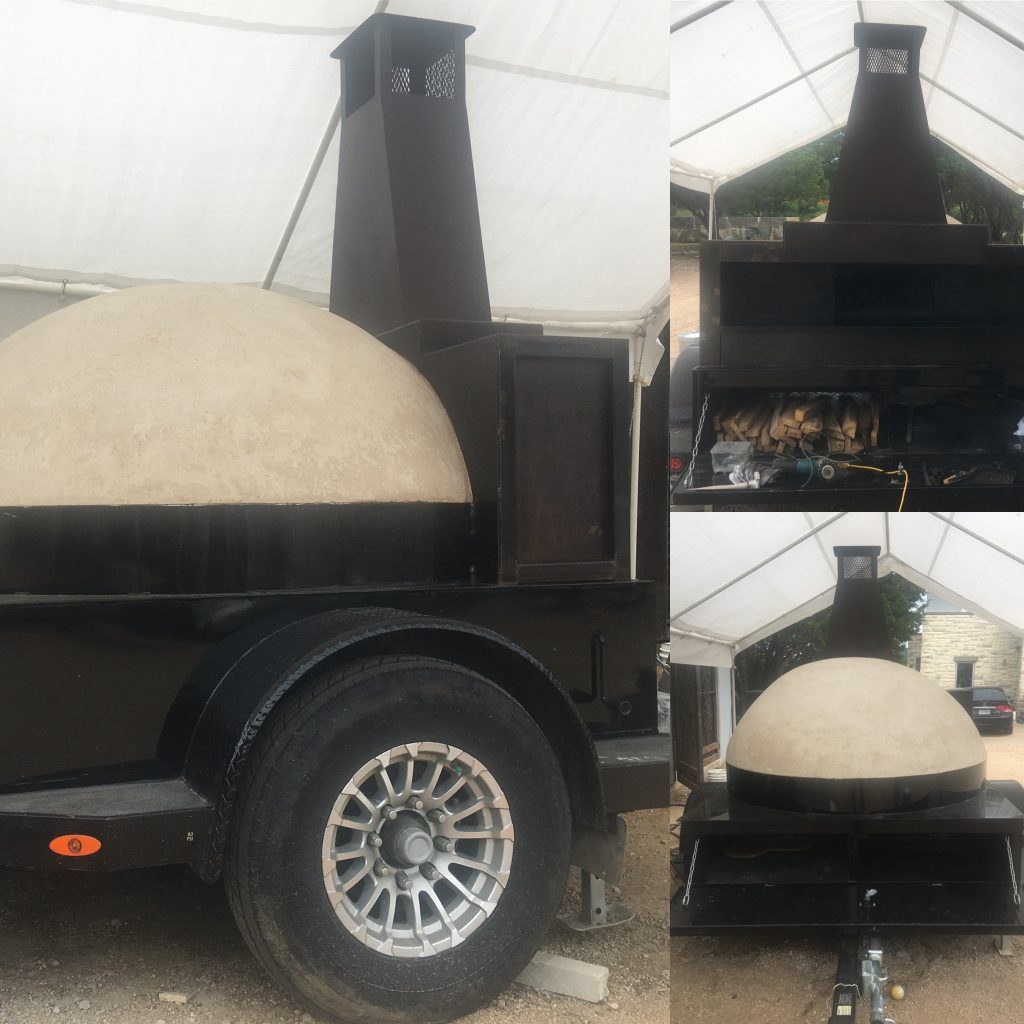 If your brick and mortar restaurant has a wood-burning oven, contact us about taking your signature wood-fired flavor on the road. We have in-stock mobile pizza ovens, and options for custom-color built-to-order oven trailers.
We keep mobile pizza ovens on hand for events in and around Texas. Chefs with wood-fired oven experience may also be eligible to rent one of our mobile pizza ovens for an event.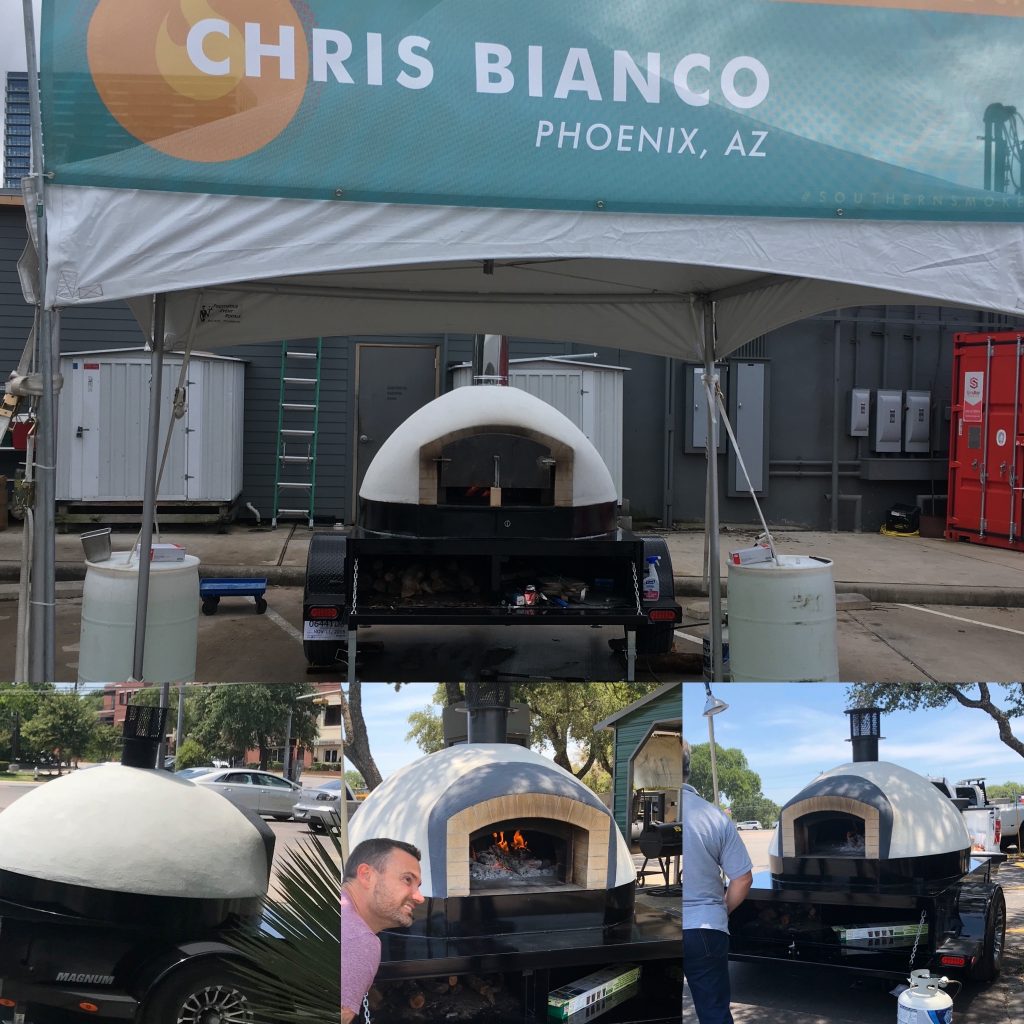 Our mobile ovens let you showcase your best food on the road: perfect for catering, tailgating, ranch cooking, camping, or hunting. Make authentic wood-fired pizza and much more.
Hand-crafted firebrick oven with 50″ internal cooking diameter
Large prep counter
Stone landing at oven opening
Steel door
Wood and tool storage area, enclosed beneath the oven
We currently have a demo unit available for sale as is. This oven is recently refurbished with a re-grouted interior and updated steel front enclosure and venting.