Our signature product, the Texas Oven™ is built by a master oven builder. This beautiful pizza oven is made from local materials and customized to your space.
We build each wood-burning oven on site. We use 5" of refractory brick to form the walls and floor of our ovens. This means the Texas Oven provides superior efficiency and quality than lighter weight kits. This insures that a custom oven heats up quickly and that a single firing provides heat for several days of cooking.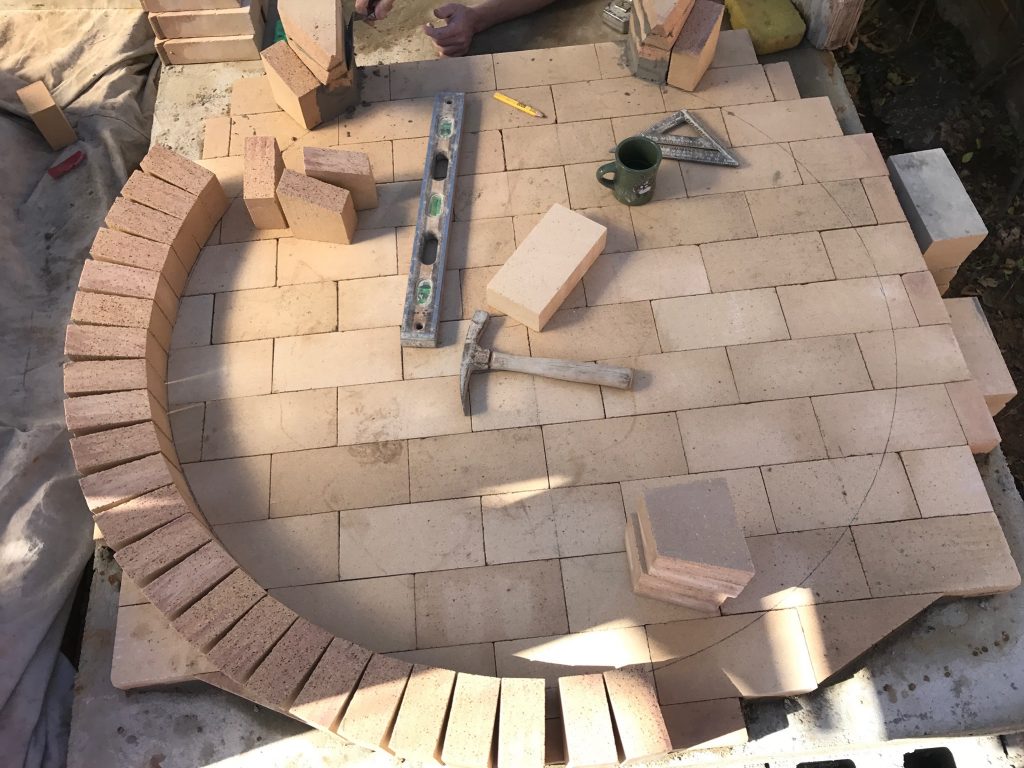 The standard 40" size is right for most residential installations. Anything you would normally prepare in a conventional oven, you can cook in a wood-fired oven—it just tastes better. Owners all agree that a wood-fired oven creates amazing flavor.
You will appreciate the craftsmanship built into your oven every time you light it.
Check out our pages on planning a project,  DIY oven kits, and choosing a contractor.