We love meeting and working with others who share our passion for food, wood-fired flavor, and cooking in wood-burning appliances. High on the list of wood-fired-favorites is the blazing hot, 90 second pizza, prepared in the neapolitan style like they are doing at Il Forno.
Il forno, the oven
Chef Michael Sohocki (chef and owner of Restaurant Gwendolyn and Kimura) named his new San Antonio pizza restaurant Il Forno, which means the oven. His specialty is turning out naples-style pizza, hot, flavorful, and touched with wood-fired flavor and featuring meats cured in-house. Already Il Forno has earned a great review in the San Antonio Current as "a contender for best new pizza in town." Take a look at Il Forno's website with its gorgeous photos of pizzas, in-house-cured meats, and traditional ingredients to read more reviews.
Pizza oven redux
We became acquainted with the team at Il Forno when Chef Jason Garcia asked for our help refurbishing and improving their oven. Sohocki had built the oven himself, a difficult undertaking even for experienced masons. In the same way top chefs combine humble ingredients to make culinary masterpieces, Dave crafts from the humblest of materials (dirt, sand, and water) fire-breathing works of art. Dave comments, "I learned a lot on the first couple dozen ovens I built."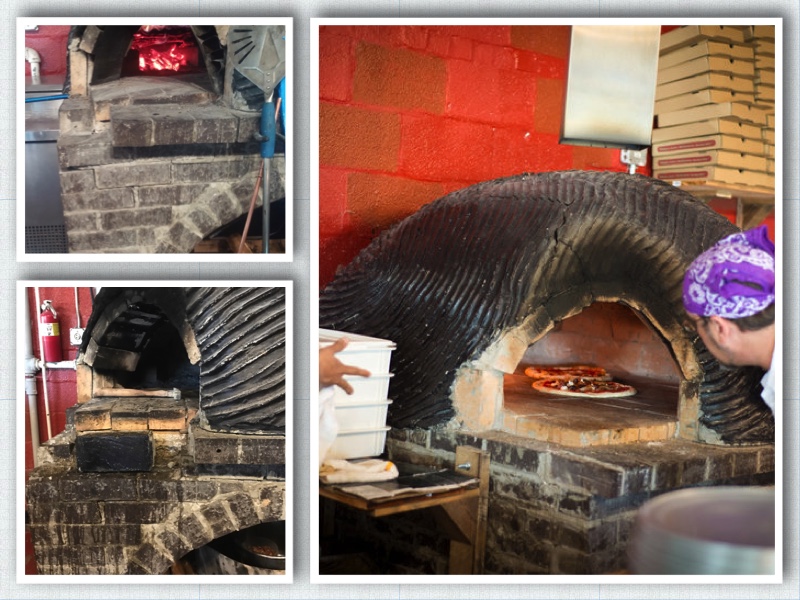 After looking at Il Forno, Dave wanted to help. As he told Chef Jason, "you are doing pizza right!" The first step was to tear out the oven floor. Dave re-laid it with firebrick to provide a tough, perfectly smooth cooking surface.
He also deconstructed the door opening and rebuilt it with structural support. Then the new arch had to be integrated into the existing vault. Dave built the arch back, working into the existing masonry dome and maintaining the stylized patchwork look.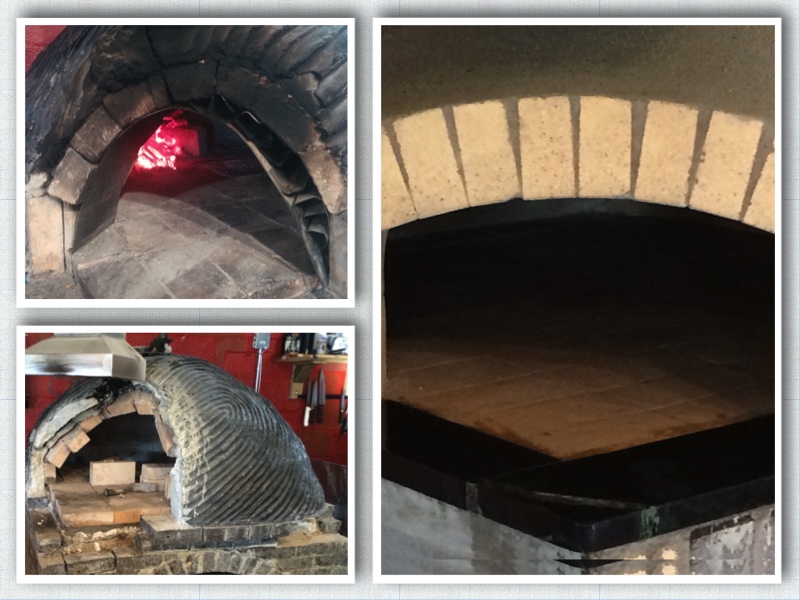 Finally, we reworked the landing area at the mouth of the oven. After repairing the existing base, Dave added a granite cap to provide a strong, corner and a flat surface for setting food going in and out of the oven. We enjoyed working with Jason and the team at Il Forno this week, performing repairs that will enable their oven keep turning out great pizzas.
Operational oven
Il Forno posted a sign on their website "Closed for this week for oven repairs. Re-open Monday, Jan. 9." With the oven ready, we expect Il Forno to continue introducing folks to verdura (vegetables Italian style), copa (in house-cured pork collar), merende (light afternoon snack) and turning out fantastic pizza.
I love their offer to add an egg to any pizza. We're headed back next week for taste testing!
Social Share