Time for roasting pumpkin!
Time's just about over for pumpkin displays in the grocery store and pumpkin-sale fund-raisers. Our Whole Foods and the local HEB featured some whopping big pumpkins this year. They must have weighed over 50 pounds, and I didn't see anyone carrying one out to the car.
The pumpkin-patch fund raiser near us featured carving pumpkins—still a good size, and it reminded me of my first pumpkin cooking experience years ago. It was disappointing for me and my family.
If you've ever tried cooking or roasting pumpkin of the wrong size, with hopes of making a pumpkin pie, you know what I mean.  It just didn't taste good, even with brown sugar and butter. Since then I've learned that some pumpkins are grown for setting records,* some are grown for decoration, and some are grown for great roasting.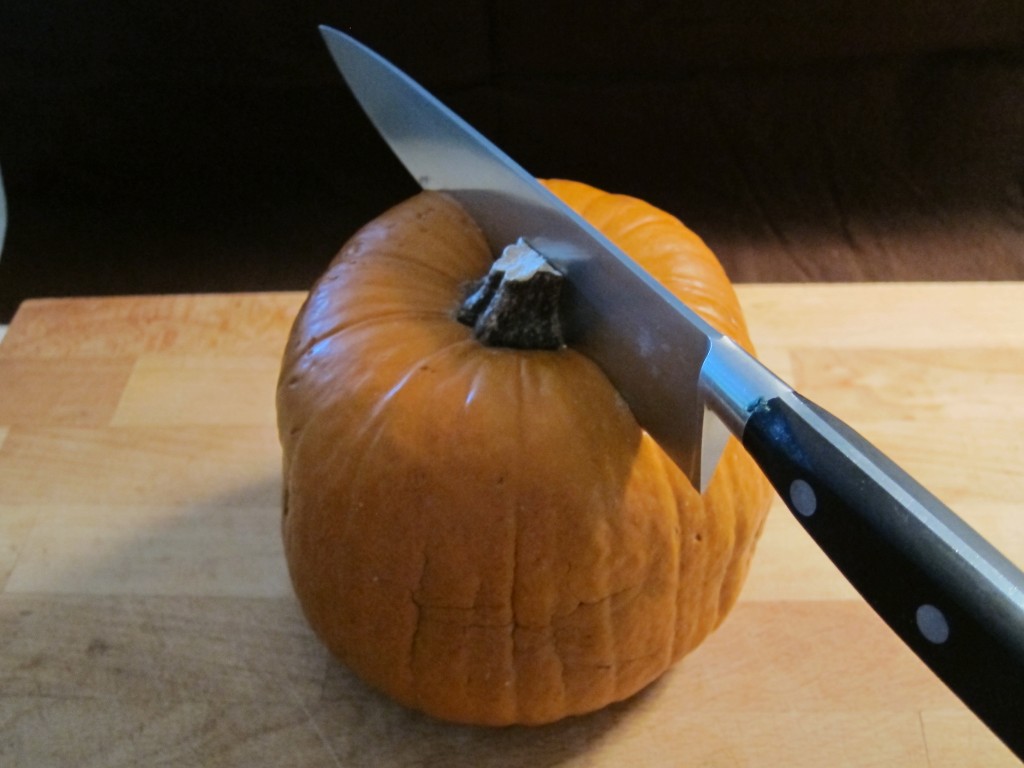 The tastiest pumpkins are small, sweet-flavored Sugar Pumpkins. They weigh 2 to 4 pounds and measure about 6-8 inches in diameter. Sugar pumpkins have a pleasing taste, and their flesh is less stringy than the flesh of ornamental pumpkins. (That's why most canned pumpkin is Sugar Pumpkin.)
Roasting pumpkin is easy
Roasting pumpkin in a wood-fired oven is easy. Cut the pumpkin in half, scoop out the seeds, lightly oil both the inside and the skin side of the pumpkin.
Place the pumpkin skin side up in a pan and roast in your wood-fired oven in  a roasting zone with the temperature in the 300-400° range for about 40-45 minutes.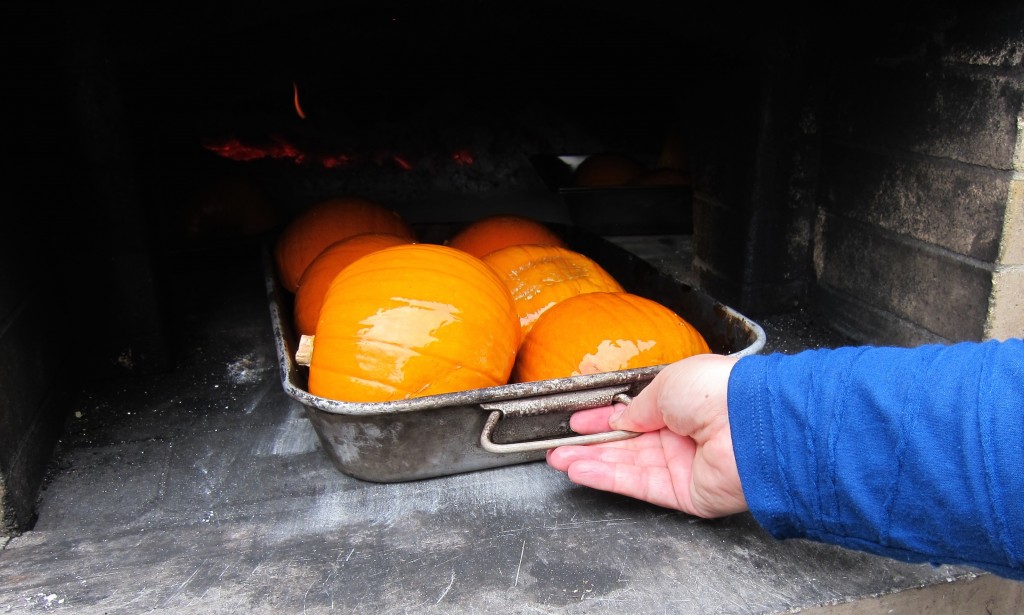 When the flesh is soft, remove the pan, let the pumpkin cool. Then scrape the flesh from the skin with a spoon.
Pumpkin puree
Roasting pumpkin in a wood-fired oven gives it a unique flavor that can't be matched by roasting pumpkin in a conventional oven. To make a smooth base for favorite pumpkin recipes, puree the roasted flesh in a food processor or blender. When it's smooth, use it for soups, baked goods, or divide it into 16oz portion and freeze for later.
Pumpkin soup weather
Varietals appropriate for roasting pumpkins should be available through Thanksgiving. You might have to ask your produce person, but the taste is worth the effort. Roasting pumpkin in your wood-burning oven produces a uniquely flavorful puree, which also stars in one of our favorite autumn soup recipes.
Smoky cream of pumpkin soup
Ingredients
5 Tbsp Butter
½ c onion, chopped
1 teaspoon garlic, minced
1/2 teaspoon cumin
16 oz pumpkin
2 cups chicken broth
2/3 cup half & half or whipping cream
1/2 chipotle in adobo sauce
1 small red bell pepper, diced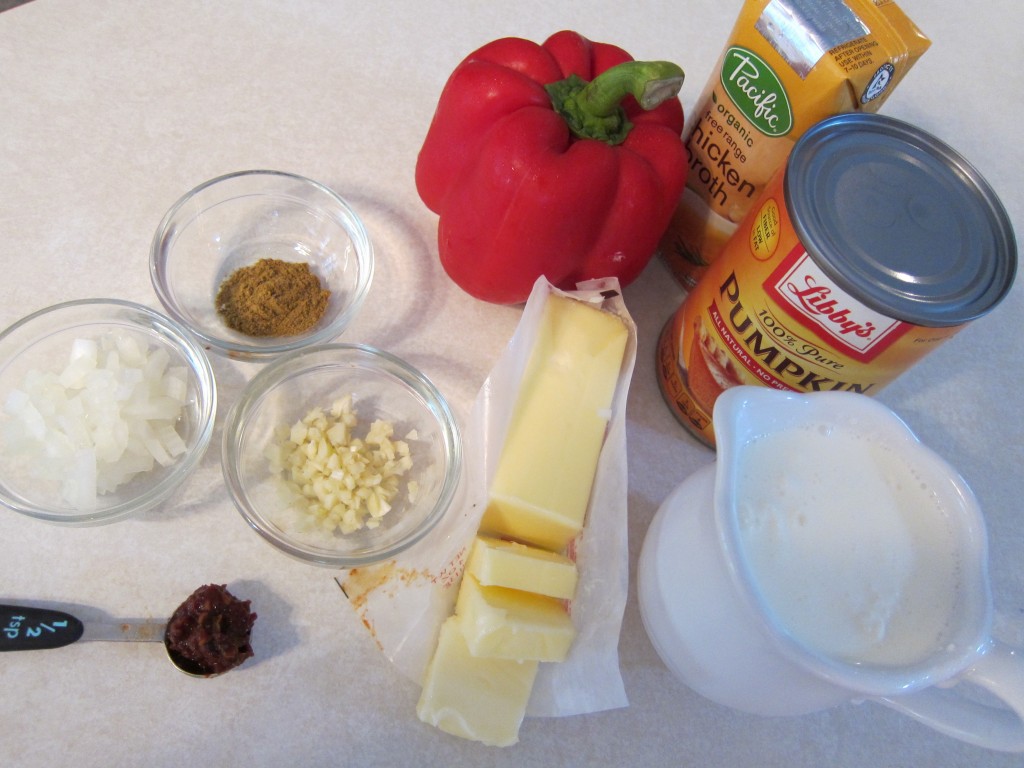 Instructions
Melt butter and cook onion, garlic & cumin and red bell pepper.
Add pumpkin, broth and half & half.
Bring to a light boil, reduce heat and simmer 10 minutes uncovered.
Add chipotle and adobo sauce to taste.
* Compliments of Wikipedia, the world's largest pumpkin pie was made in New Bremen, Ohio, at the New Bremen Pumpkinfest.[11] It was created on September 25, 2010. The pie consisted of 1,212 pounds of canned pumpkin, 109 gallons of evaporated milk, 2,796 eggs, 7 pounds of salt, 14.5 pounds of cinnamon, and 525 pounds of sugar.[11] The final pie weighed 3,699 pounds (1,678 kg) and measured 20 feet (6 m) in diameter.[11] 
Social Share