Sunchokes–the new potato?
Sunchokes are suddenly everywhere, popping up on food competitions, in magazine articles, and on restaurant menus. Why would a knobby, obscure little vegetable, that never sees the light of day  become a hot item in today's culinary world? It's because of how it tastes, and how it performs.
For Chef Gavin Kaysen sunchokes are the new potatoes.
I love doing them instead of twice-baked potatoes. Boil them until they're cooked through. When they're warm, smash them with the back of a pan; the sunchoke skin is stronger so it doesn't splay as much as a potato. Then fry them in some oil and throw in bacon, onions, garlic and rosemary, then browned butter at the end.
For executive chef Rachel Dow it's about the subtle flavor-altering performance of sunchokes.
I sweat down peeled sunchokes in a pan and fold them into polenta. Since they're kind of sweet and have the sort of flavor-altering quality that artichokes have, they add something dynamic to basic polenta.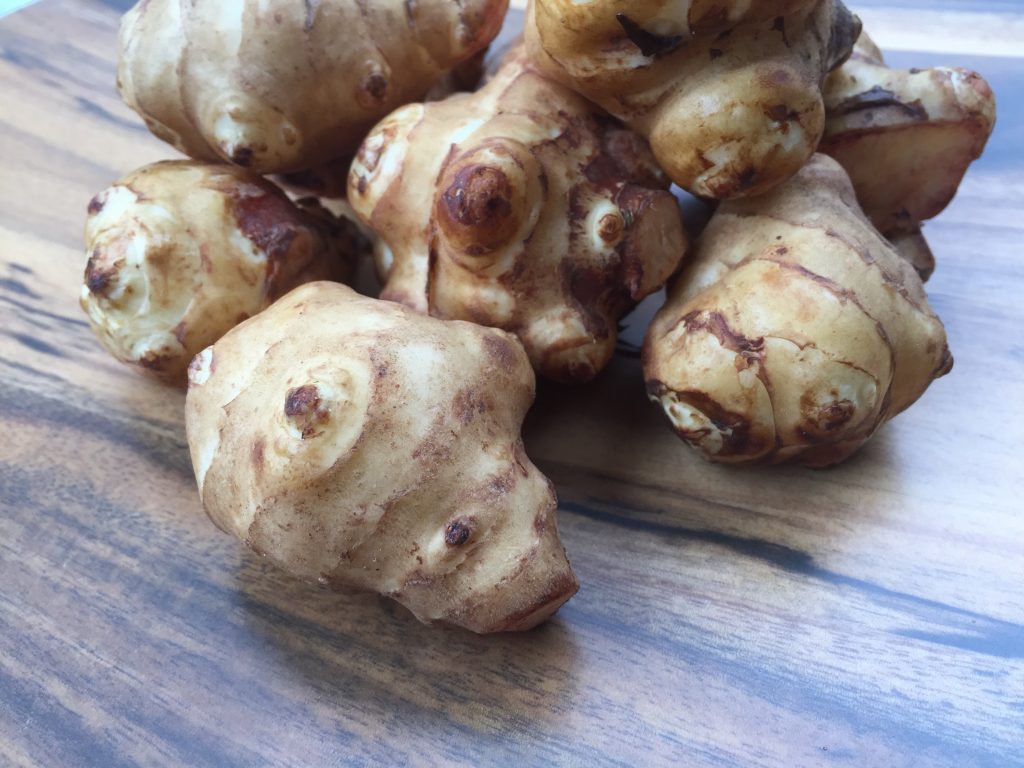 Chef Judd Servidio stresses the potential of sun hokes.
It's a challenge to see what you can create with this humble ingredient. Sunchokes are very underrated and underused ingredient that has tons of potential by simply roasting them or grilling them. For me, when the sunchokes are cooked all the way through, the inside or meat gets a creamy and slightly sweet texture and flavor that I just love.
They're a great potato substitute, a wonderful flavor-enhancer, and amazingly versatile. They can be fried, steamed, roasted, boiled, mashed, made into chips, and eaten raw in salads.
Are sunchokes artichokes?
A sunchoke is also known as a Jerusalem artichoke, sun root, French apple, earth apple, Canadian apple, topinambur.  The name sunchoke was popularized as a way to market the vegetable and raise it to greater prominence. Although sunchokes and artichokes share the name choke, they are unrelated.
Sunchokes are native to the Americas. They were eaten by the pilgrims and native Americans before being transported and grown in Europe.  Sunchokes grow underground as roots, and are members of the sunflower/aster family of plants, Helianthus tuberosus.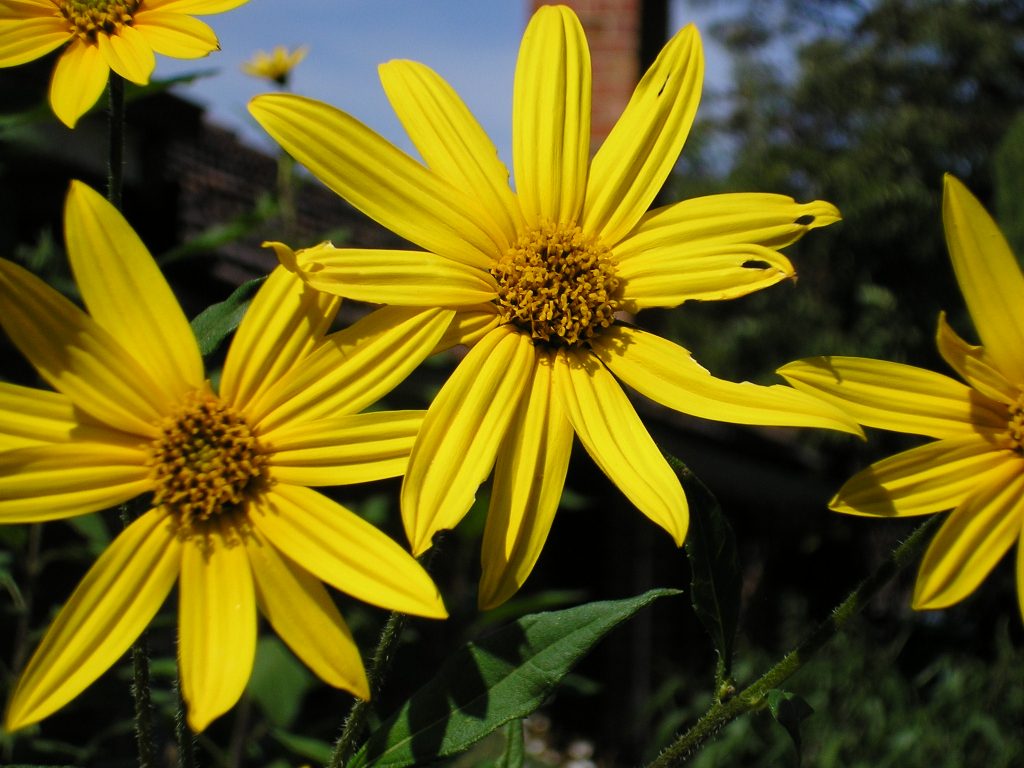 Globe artichokes are native to Italy and the Mediterranean, and that's where most are grown today.  Artichokes grow above ground as flower heads of the thistle plant, Cynara cardunculus.
Both are great vegetables, high in fiber and of wonderful nutritional value.  But they're not related to one another or to the city of Jerusalem.
Healthy and crave-worthy
If you need a reason to try this lesser known vegetable, count on them tasting delicious and being beneficial for health. Sunchokes are a good source of fiber, iron, thiamin and potassium. Their primary carbohydrate, inulin, has little effect on blood sugar. That's why sunchokes are considered a diabetes-friendly vegetable and contributes to their growing popularity. Sunchokes are exceptional prebiotics. They feed the good gut bacteria which work internally to boost the immune system, to break down carbohydrates, and to synthesizing vitamins. For these reasons, chefs and home cooks alike are substituting sunchokes in recipes that call for the higher glycemic white potato. With their high inulin levels, they can be difficult for some people to digest, so ease into them starting with small portions to make sure your gut has enough of the bacteria that love to feed on sunchokes! The twice-baked "potato" technique we tried is a good example since each sunchoke is comparatively small.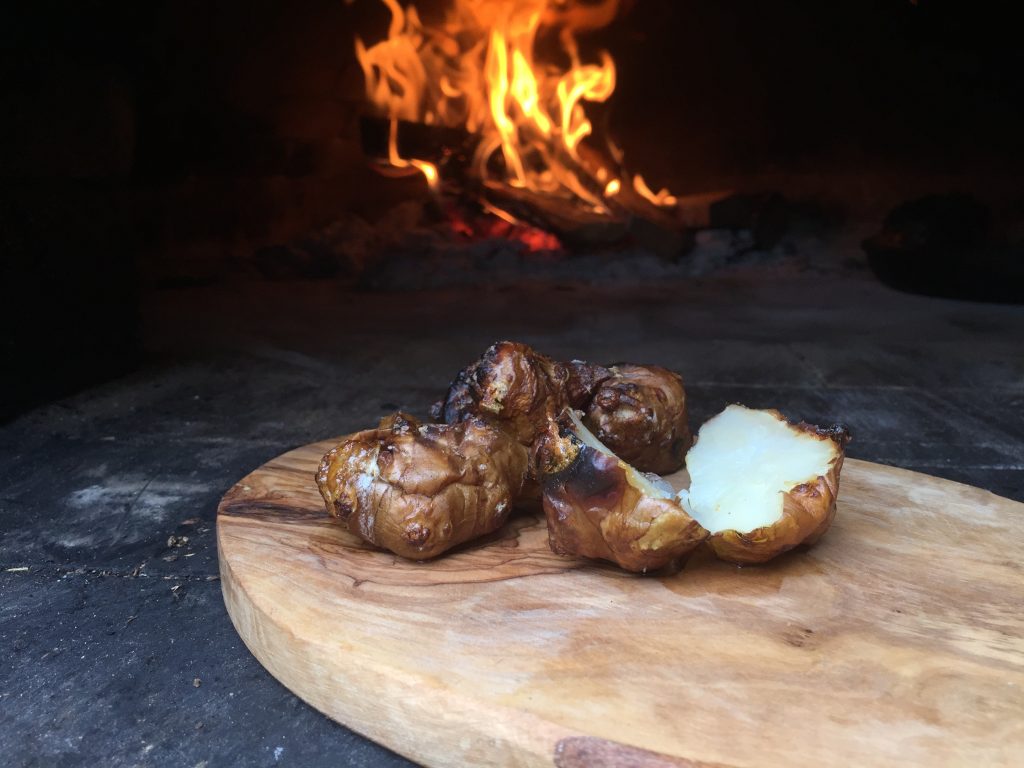 Love the versatility
Since the humble tubers were re-named and made a comeback, chefs love them for their versatility. Check out the suggestions for sunchokes on Serious Eats for chips, pickles, fries, polenta.  Chef Judd has recipes for sunchokes as sauces, taco fillings, faux potato salad, and soups.
To peel or not to peel
It is a matter of preference. Some cooks prefer to peel sunchokes for purees and mashes to avoid including the skin. Most chefs say it's not necessary to peel the chokes. In roasting sunchokes in my wood-fired oven, I followed the advice of Chef Brad Farmer to not peel.
Sunchokes become your new best friend when you realize you don't have to peel them, versus your mortal enemy if you think you do.
Basic instructions for preparing chokes: wash the dirt off them in cold water, then cut them into a size appropriate for the method of cooking, or keep it super simple and roast them whole as we did.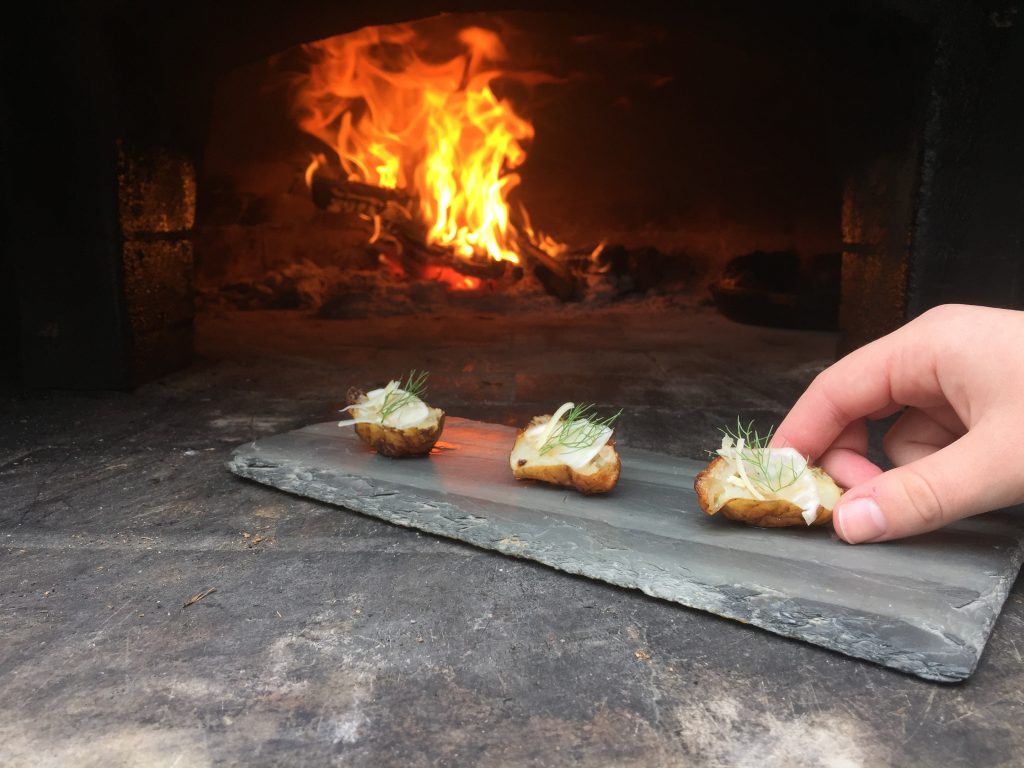 Roasted sunchokes with parmesan and fennel
I decided to experiment with the easiest possible sunchoke application in my wood-burning oven, toss them with a bit of oil and salt… and roast them. That technique works so well for almost everything that it's worth trying before attempting anything more complicated. Food roasted in a wood-burning environment just tastes amazing, so no need to go too crazy. That being said, I liked the idea of using sunchokes in a riff on a traditional potato dish.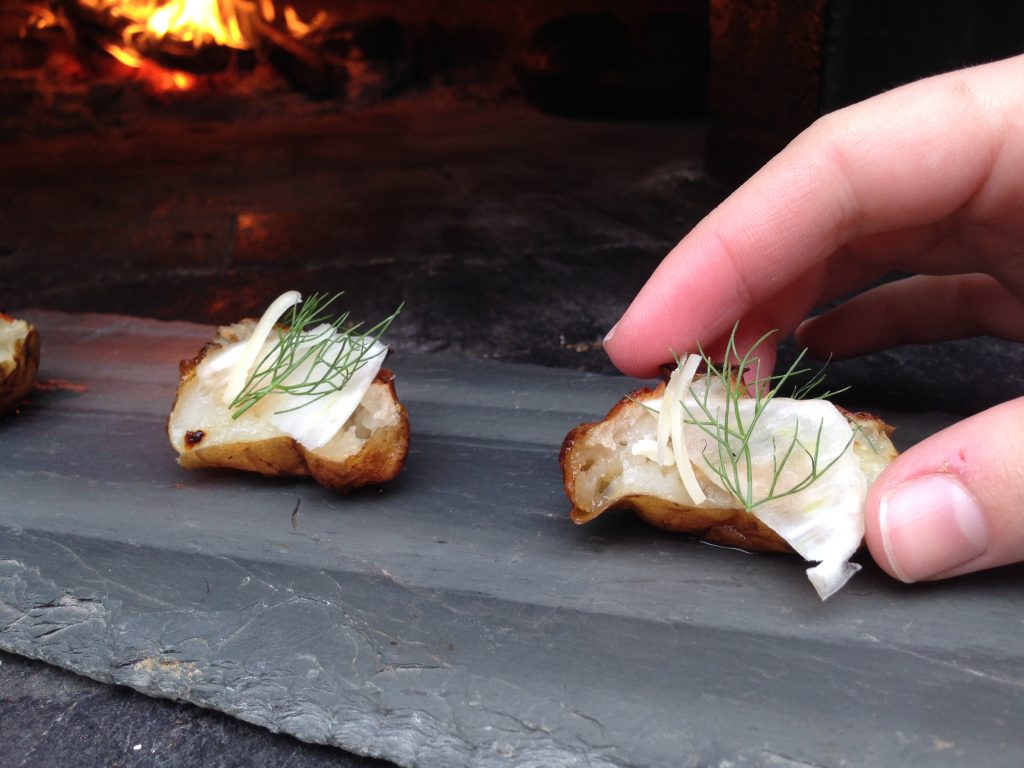 These simple appetizers were tossed in olive oil, sprinkled with sea salt and roasted at medium heat in the wood-burning oven. In a conventional oven, you can set your heat to 375° and bake until they are fork tender.
We cut the roasted sunchokes in half and topped each half with butter, a sliver of parmesan cheese and a garnish of fennel. Fennel is a great flavor to pair with sunchokes, but experiment with any baked potato toppings you like, or enjoy fire-roasted sunchokes with just a bit of salt and pepper.
Social Share